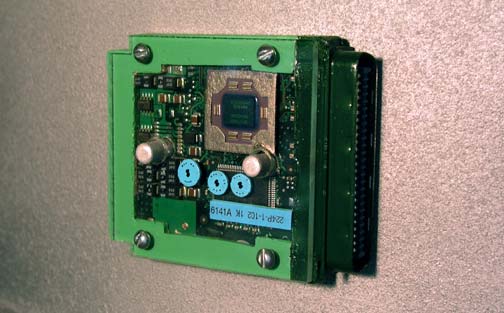 The power pack was good use of an old 300 Mhz computer processor. There's even a SCSI terminator on the end. Not exactly like the original, but fairly close. I added some fake blue thingies (transistors?) to simulate the actual piece a bit more.
I gave the power pack a makeover and made it a bit more like the original. Gone is the SCSI terminator. I replaced it with an end piece made from wood with holes driled into it. The main part is also wood. Also I used some fancier silver pins (hypodermic needle caps) to replace the wood dowels that were previously there. To finish it off, some classy (?) black screws.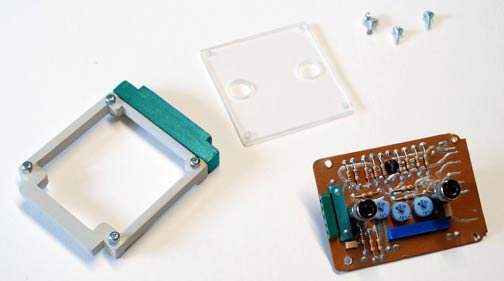 I got to see a real McDonnell/Douglas Librascope component like the one actually used and completely remade my power pack. The circuit board is just mat board painted brown with silver painted faux solder. All acrylic paint. Resistors were glued down and a dab of silver paint was dropped on each end. The frame is wood. It took about three weeks of spare time to complete. I still have some minor details to add. My previous versions were really terrible now that I compare the two.